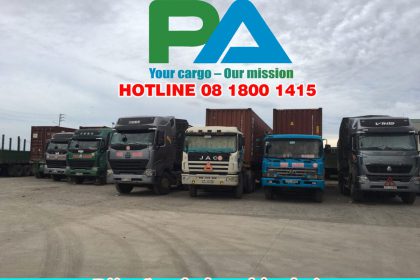 Delivery shipments Hanoi to Pakse reliable
Delivery shipments Hanoi to Pakse is rising nowadays so Phuoc An push strongly delivery service  to satisfy all clients's need. Phuoc An have a variety of truck, trailer, container thus we can handle almost type of cargo with lowest price and fastest route.
Some gateway delivery shipments Hanoi to Pakse:
Kon Tum province: Bo Y border – Phu Cua.
Quang Nam province:

Nam Giang – Đắc Tà Ooc border.
Tay Giang – Ka Lum border.

Hue province:

A Dot – Ta Vang border.
Hong Van – Co Tai border.

Quang Tri province:

Lao Bao – Den Savanh border.
La Lay border.

Quang Binh province:

Cha Lo- Naphao border.
Ca Roong border.

Ha Tinh province:

Cau Treo- Namphao border.
Da Gan- Nam Xac border.

Nghe An province:

Cao Veu- Thong Phi La border.
Nam Can- Xieng Khoang border.
Thanh Thuy- Nam On border.
Tam Hop- Thoong Mixay border.

Thanh Hoa province:

Cửa khẩu Na Mèo –  Nậm Xôi.
Na Meo- Nam Xoi border.
Cửa khẩu Tén Tằn – Xôm Vẳng.
Ten Tan- Xom Vang border.

Son La province:

Chieng Khuong- Ban Đan border
Long Sap- Pa Hang border.
Na Cai- Sop Dung border.

Dien Bien province:

Tay Trang- Sop Hun border.
Huoi Puoc- Na Son border.
Si Pa Phìn- Huoi La border
Nà Bung border.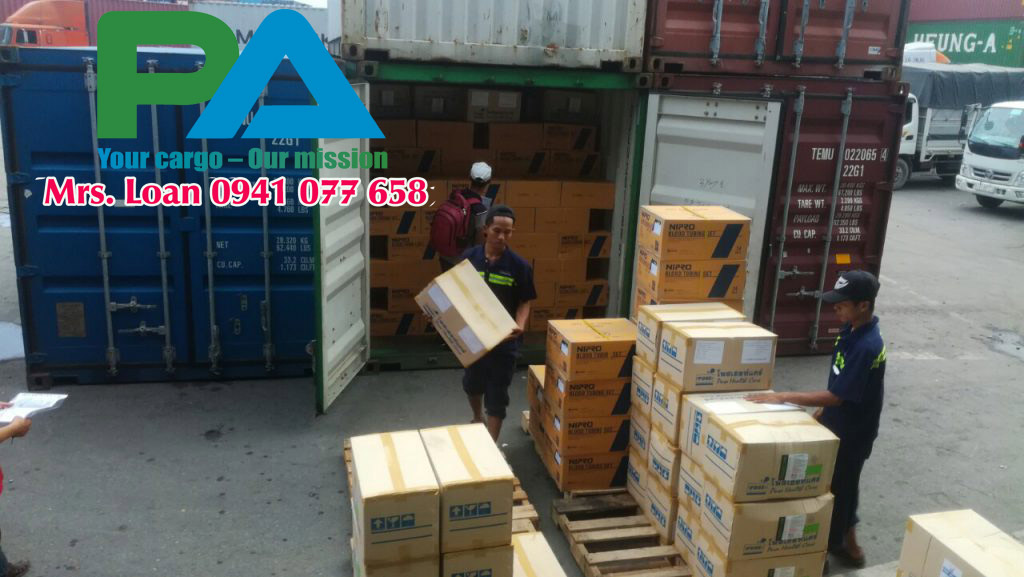 Our Customs clearance services ensure a smooth and transparent transportation process, minimising any unnecessary delays or expense. Phuoc An commit about:
Swifter processing through Customs procedures.
Reduced risk of Customs intervention for ocean-going shipments.
Lower risk score in Customs' risk management systems.
With our commitment to delivering customer service excellence, at Phuoc An logistics we work hard to make international shipping fast, straightforward and stress-free for you at every stage of the transit.
Phuoc An transport company transit shipments go to Pakse almost type of goods:
Phuoc An transport could handle almost shipments Hanoi to Pakse such as
Generators
Electronics
Elevators
Conveyors
Machinery
Chemical
Fertilizer
Animal Feed
Electric Cables
Woods
Furniture
Household Goods
Agriculture Products
Textile And Garment, Shoes
Automobile Spare Parts…
Stuffed In Container Or Break Bulk
Oversized, Overweighted Cargoes Will Be Smoothly Handled By Most Suitable Solutions.
Commited during delivery shipments to Pakse:
Always support, consult suitable about procedures, decleration, customs clearance,etc…
Clearly processing
Provide insurance 100% for any shipment.
Delivery on time, right place, right receiver.
Support 24/7
Warehouse is huge, distributed in many places.
Many type of trucks
Do contract clearly
Steps delivery oversize & overweight parcel in to International transportation company Phuoc An.
Receiving information from customers about: quality, dimension, measurement, address, kind of products.
Consulting customs clearance and documents needs.
If customer still is wondering about it, our staff will come there to survey situation and specific route with shipment.
If both of us agree, we will made contract together.
Receiving goods according to customer requirements, updating route and date of delivery
Customers can check quality and quality of goods if it doesn't be spoiled. You sign receipt and receive goods.
Discharging and give receipt to customers
Why Choose Transit Services From Viet Nam To Vientiane Of Phuoc An
We have many transportation facilities to serve for Trucking Cross Border To Cambodia And Laos you needs. Almost all forwerder company in Viet Nam want to export to Laos and all of them always ask my company to help them handle the shipment of them. So the clients will be pay a big fee from them, if you choose transit service from Ha Noi to Pakse of Phuoc An transport, you will have the directly quotation, it's very good for you.
Phuoc An always security if goods and uphold the safety as well as customers information to the top. If customer need to transport service from Vietnam to Laos, Phuoc An transport ready to provide service quikly an efficiently for you, we will don't care about when, where, whenever.
We are committed to provide trucking service from Hanoi to Pakse for you with the best price and meeting all your demand.
Another service that you may concern:
Công Ty TNHH Thương Mại Du Lịch Và Vận Tải Quốc Tế Phước An
Miền Nam: 43 đường 10B, P.Bình Hưng Hòa B, Q.Bình Tân, TP.HCM
Miền Bắc: Số 8 Trần Thủ Độ, Hoàng Liệt, Hoàng Mai, Hà Nội
Điện Thoại, Zalo, Skype: 08 1900 7677 – 096 376 2373
Contact us via Facebook: